Victrix achieves ISO 27001 certification


MONTREAL, NOV. 03, 2023 - Victrix has achieved a major milestone in its commitment to information security: ISO/IEC 27001 certification.
This globally recognized certification demonstrates our commitment to maintaining the highest standards of information security and protecting our customers' sensitive information.
ISO/IEC 27001 is the world's most widely recognized information security, cybersecurity and privacy standard. It defines a set of requirements that organizations must meet and is issued by the International Organization for Standardization.
These requirements address the policy, implementation, maintenance, and continuous improvement of the information system to ensure an optimal level of security.
Organizations that receive this certification are recognized as complying with the principles and best practices of information security.
Victrix is recognized for its commitment and expertise in data security
Founded in 2003, Victrix is a key partner to Canada's leading IT companies.
Known for its high standards of security expertise, Victrix once again demonstrates its commitment to information security. Our ISO 27001 certification demonstrates our ability to effectively manage and protect our customers' sensitive information.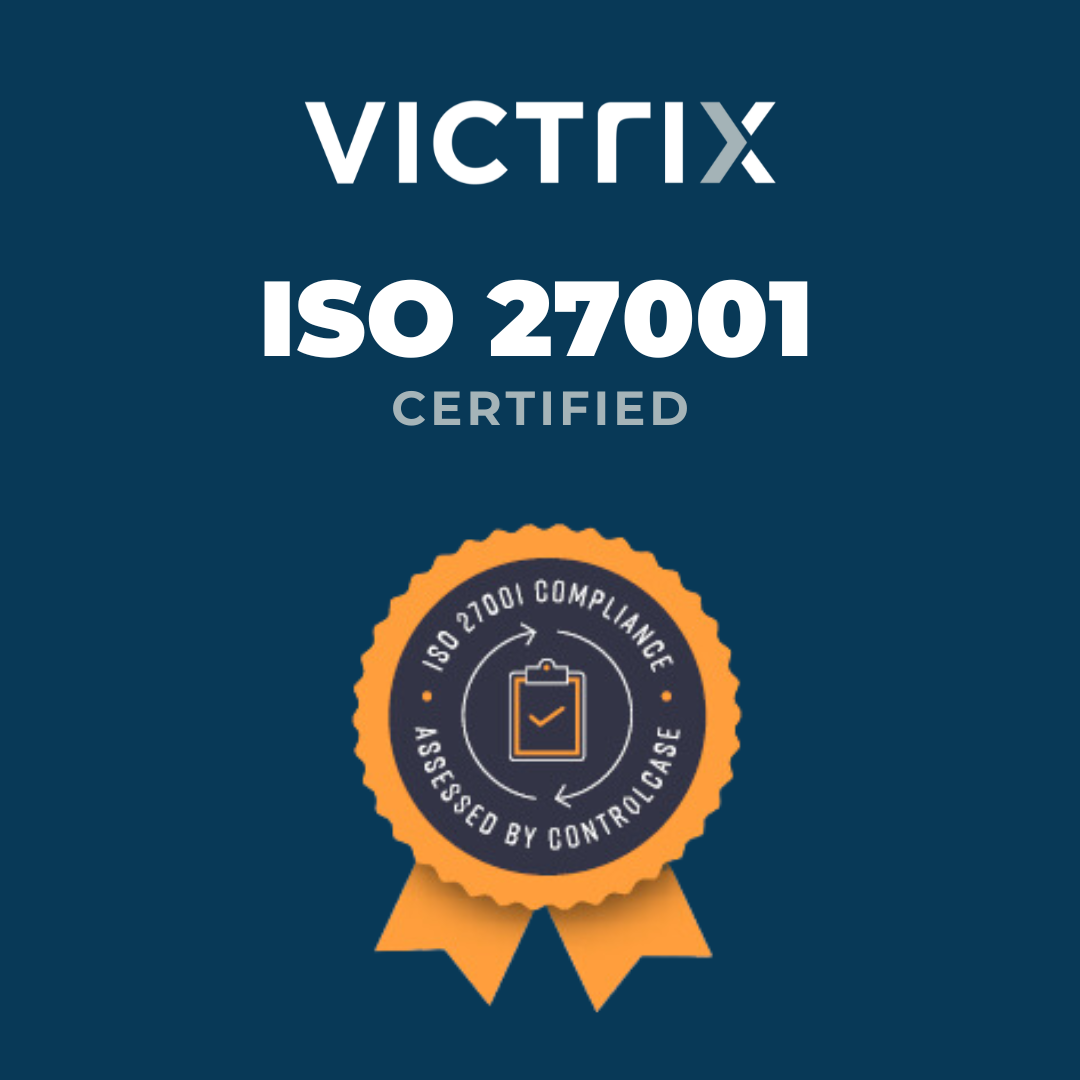 This certification benefits our customers first and foremost by ensuring that their sensitive data and information is in safe hands. It reinforces our reputation as a reliable and secure partner that can meet the most stringent information security requirements. Our customers can rest assured that we take their security seriously and continually invest in improving our security practices.
"I would like to sincerely thank our exceptional team for their unwavering commitment and dedication, which has led to our ISO 27001 certification, establishing a new recognition for Victrix in the field of information security."
-Stéphan Gariépy, President of Victrix
To learn more about Victrix and all the solutions and expertise we offer, we invite you to visit.