SASE Cloud: What Is Secure Access Service Edge?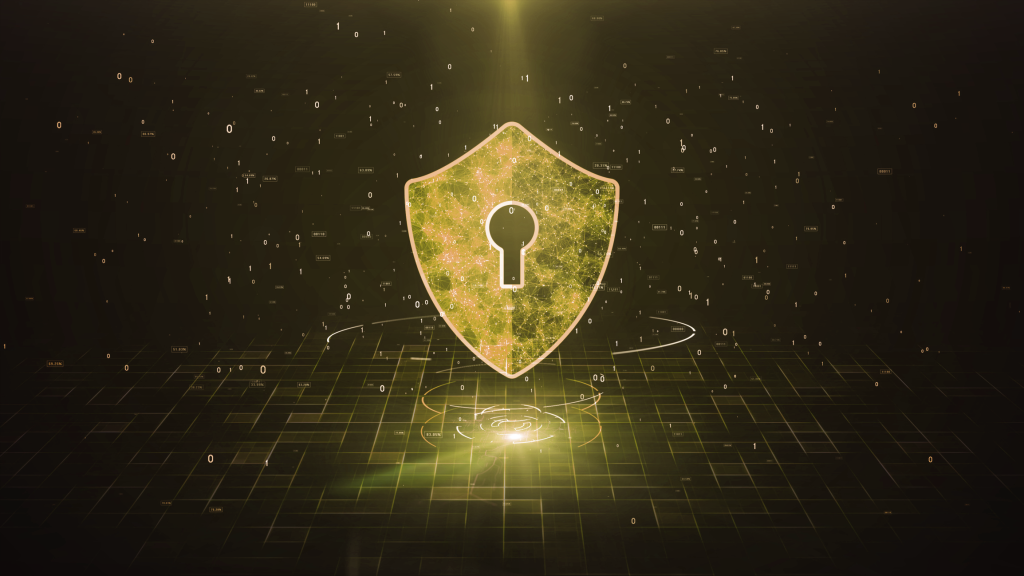 To ensure an impeccable security posture, using a SASE cloud platform is one of the best IT security solutions. With more and more organizations turning to cloud computing, developing robust cloud security strategies is essential.
This is one of the reasons why the SASE model is gaining in popularity. Centralizing security services offers many advantages. We invite you to browse our comprehensive guide to SASE to make an informed decision about the future of your network security.
The SASE definition: this is an acronym for Secure Access Service Edge. It is an emerging cybersecurity concept described by Gartner in its August 2019 report entitled "The Future of Network Security is in the Cloud".
This cloud architecture model combines network access protection, also known as Security Service Edge (SSE), with the function of Security as a Service.
The Primary Objective of SASE Architecture in IT
The main objective of the Secure Access Service Edge (SASE) model is to provide remote workers and branch offices with a secure connection to corporate data centers and SaaS applications. SASE is the fusion of information security and connectivity for organizations that keep up with the pace of change (teleworking, new branches, etc.).
This model unites the software-defined wide area networking (SD-WAN) or another wide area networking (WAN) with several native security models or functions. We're talking about Zero Trust Network Access (ZTNA), SWG, CASB, and FWaaS, all driven by the cloud to secure network traffic.
Why Is Adopting SASE Important?
Traditional network security methods presume that users stay within the same network perimeter. Unfortunately, this is no longer the norm with people working from home, traveling or working in multiple branch offices.
With a larger attack surface, it is therefore necessary to manage and secure all users' devices and terminals under the same network and security policies as the local security infrastructure, no matter where the user is located.
As the digital transformation of organizations towards cloud-based architecture gains popularity, it becomes necessary to centralize what was once a collection of stand-alone security systems:
Firewall
Secure Web Gateway (SWG)
Authentication services for corporate cloud access
Data loss prevention systems
SASE delivers reduced complexity and simplified management of the network, improved speed and agility. This approach also makes it possible to implement a multi-cloud network and secure the new SD-WAN-based architecture.
SASE Architecture Elements in the Cloud
Technology Components
SD-WAN (software-defined wide area network)
Secure Web Gateway (SWG)
Cloud Access Security Broker (CASB)
Firewall as a Service (FWaaS)
Zero Trust Network Access (ZTNA)
SASE Services Capabilities
SASE capabilities are provided in the form of function-based services:
The entity's identity
Context
The organization's security and compliance policies
Ongoing risk assessment
Level of trust during sessions
Entity identities correspond to users, user groups (remote sites), equipment, applications, services, IoT systems and the various points on the Edge Computing network.
The Main Benefits of the Cloud-Based SASE Model
Common Questions Asked Before Moving to SASE Architecture
Why Are Organizations Increasingly Adopting the SASE Cloud Service?
As more and more organizations opt for cloud services, the need to improve their IT security increases. SASE is not only a cloud architecture model that enhances security and network access, it also centralizes all the services required for sound cybersecurity management.
How Do Organizations Benefit from a SASE Cloud Service?
Enhanced remote access and security in the cloud

Global visibility and context of traffic on the organization's network and cloud

High performance and reliable mobility

Centralization and optimization of applications in real-time

Lower costs and simpler management

What Are the Challenges of Adopting this Cloud Security Model?
As an emerging cybersecurity model, it leaves considerable room for flexibility and scalability. What's more, each vendor offers its own version of the SASE architecture. Therefore, organizations can gradually transition to this model for a low-impact technological transformation.
IT teams and the service provider work hand in hand to rethink how to connect all the human resources, applications and data centers of the organization. In this way, they share the burden of responsibility with the vendor through the use of managed services (SaaS, IaaS, PaaS, etc.) within the enterprise.
How Victrix Helps You Improve Cloud and Network Security
The Victrix Method
At Victrix, we see SASE architecture as the superior transformational model for organizations. It is transforming how we used to design enterprise networks for offices and remote workers.
Traditional models offer little flexibility for moving data and applications to the cloud or for remote worker mobility. Network segmentation is also a significant issue for organizations when considering the complexity and high cost of implementation and maintenance. With Victrix's SASE approach, you can further enhance and simplify your existing network and security infrastructure.
Our cybersecurity experts are there with you every step of the way. Let us guide you from designing your new infrastructure to implementing activities that will lead you to a wholly upgraded architecture.
We're here to help you develop a flexible, modern security infrastructure that perfectly matches your reality and security challenges.
Steps in Implementing the SASE Architecture Model
Analysis of your network infrastructure and existing security solutions
Analysis of user, remote office and SaaS application traffic
Comprehensive design of the new SASE architecture and selection of security components (SWG, CASB, FWaaS, ZTNA, etc.)
Testing and validating the operation of key components
Impact analysis of planned changes, drafting of a mitigation and migration plan
Creation of a go-live plan
Integration of a new model to secure data, applications and users
Acceptance of deliverables
Knowledge transfer and solution management support in managed service mode as required
Victrix, Your Strategic Partner for Continuous Improvement and Evolution of Your Security Posture
Would you like to know more about cloud computing security or the SASE approach? Don't hesitate to get in touch with one of our cybersecurity strategy experts. We'll take the time to listen to you and find modern, scalable solutions to meet all your needs.
Talk to a SASE expert at Victrix